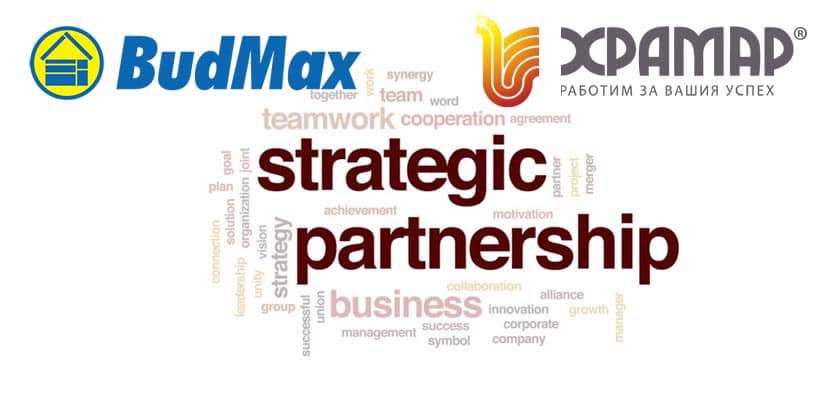 Dear friends of HRAMAR,
In order to expand and improve our logistics services, we have the opportunity to partner with a leader in the distribution of construction materials – BUDMAX Ltd. We believe that such a union will be of great interest to you – our customers. With a team of young and motivated sales representatives, the company has the capacity to reach end customers in a fast and efficient way. As a company specializing in the distribution of construction materials BUDMAX Ltd. make deliveries to your warehouse, site or office within 24 hours of receiving an application.
The planned reorganization in HRAMAR OOD includes the suspension of the commercial activity of our warehouse on Cherni Vrah Blvd. and the redirection of our products to the warehouses of our new partners from BUDMAX EOOD. In this regard, we inform you that our warehouse will remain open until the beginning of June, during which time and in the future we remain available to your familiar contact numbers and requests. Over the next few weeks we are committed to passing on the knowledge and information about our entire product range to our partners from BUDMAX Ltd. and we will do everything possible to ensure that our products are sufficiently competent. You will be informed in due time about each next step of the reorganization of the commercial activity.
With respect,
The HRAMAR team